Signature MGM Grand
The Signature at MGM Grand are three luxurious condo-hotels in a private gated area very close to the Las Vegas Strip. The Signature MGM Condos are actually connected to the MGM Grand hotel and casino, but the Signature condo-hotels themselves are non-gaming towers. Each unit in the Signature at MGM comes fully furnished and includes a flat panel HDTV, Internet, TV and more.
Year Complete:

2007


Height:

620ft (190m)


Floors:

40


Units:

1,728 (576 Each Tower)


Address:

145 East Harmon Avenue


Official Site:

signaturemgmgrand.com


HOA Fees:

~$1.00 per SqFt.
Overview
Signature MGM Grand Overview
The Signature at MGM Grand, previously known as 'The Residences', consists of three identical non-gaming condo-hotel towers which are located in a gate guarded private area near the Las Vegas Strip. Since the development is connected to the MGM Grand resort and casino, residents have convenient access to the Las Vegas Strip. As a hotel-condo, the types of units available within the Signature at MGM are extremely limited. The development offers studio, one and two bedroom condominium suites. One of the major benefits of living in a hotel-condo like the Signature at MGM Grand is that residents will feel as if they're living in a luxurious hotel room, as the amenities provided are top notch. Each individual unit comes FULLY FURNISHED and includes internet access, cable TV, and much more.
Since the Signature at MGM is a "Hotel Condo", residents have the option of "partnering with MGM" to rent out their units. This can keep costs of ownership low for residents, provided they use the unit as a second home. All units inside of the Signature at MGM Grand have their own unique mail boxes and the unit can be treated as a primary residence. The term "Hotel-condo" simply means that residents can easily rent out their units on a daily basis, which is extremely convenient as MGM Grand will do all the management and maintenance. Keep in mind though, MGM will charge approximately 50% of the total rent for this service. Units can be rented out through the MGM service for days at a time. Renting or leasing out a condo at Sky Las Vegas or Panorama Towers on the other hand, must be done for at least 3 months at a time. This makes condo-hotels much more flexible as rentals than standard residential condominiums.
Tower A began construction in 2004 while towers B&C began construction in 2005. Construction for all three towers at the Signature at MGM grand finished by 2007.  The developer was originally selling units for $650,000 – $2,000,000 but units are now available for a fraction of the price through owner resales and bank repossessions. The project was built by a partnership between MGM Mirage and Turnberry Associates. Turnberry Associates also built Turnberry Place and Turnberry Towers.
Like many other Las Vegas High-Rise properties, the Signature at MGM Grand sold all of its inventory well before the three towers finished construction in 2007.
Architect: Bergman, Walls & Associates
Owner/Developer: MGM Mirage
Signature MGM Grand Location
The Signature at MGM Grand Condos are located very close to the famous Las Vegas Strip. In fact, owners have easy access to the Strip by walking through the MGM Grand casino, as the Signature MGM condos are connected to the MGM Grand casino. Like Veer Towers and Madarin Oriental, The Signature at MGM puts you at the heart of the Las Vegas Strip.
Amenities
Signature MGM Grand Amenities
Residents in the Signature at MGM Grand have accss to the following Amenities:
24/7 Valet and Concierge
24/7 Gourmet in-suite dining
24/7 Gated Security
Private Fitness Center
Private Owners Lounge
Private Pools with Cabanas and Spa
Washer and Dryer facilities
All of MGM Grand Hotel Amenities
Directly connected to the Las Vegas Monorail
Another huge benefit of owning a condo at the Signature at MGM Grand is that all units come FULLY FURNISHED in style. Each unit also includes LCD HDTVs, Internet access (Wired & Wireless), Cable TV, Sub-Zero refrigerator, Granite counter top, fully furnished bar, flatware & utensils, and Miele appliances. You won't have to spend a dime furnishing the place or purchasing internet or TV service!
Perhaps the best amenity of all though is the ease of access to the MGM Grand and the Las Vegas Strip, which provide world class dining, gaming and entertainment.
Photos
Signature MGM Grand Photos
Exterior
Interior
View
Floor Plans
Signature MGM Condos Floor Plans
The Signature at MGM Grand offers three kinds of units – Studio (520 SQ Ft), One-Bedroom (874 SQ ft), and Two-Bedroom (1,394 SQ Ft). Take a tour of each unit type by viewing the videos below. There are a total of six different floor plans which can also be viewed below.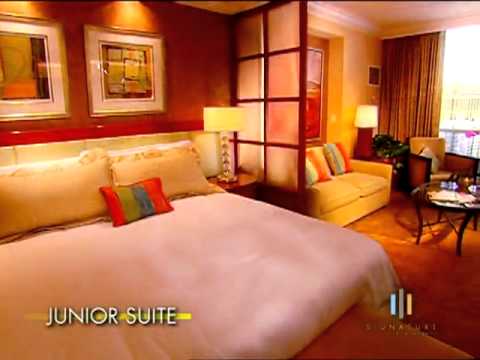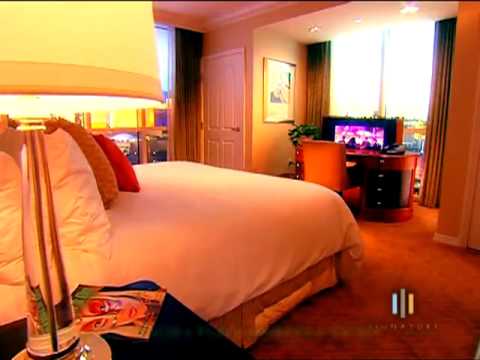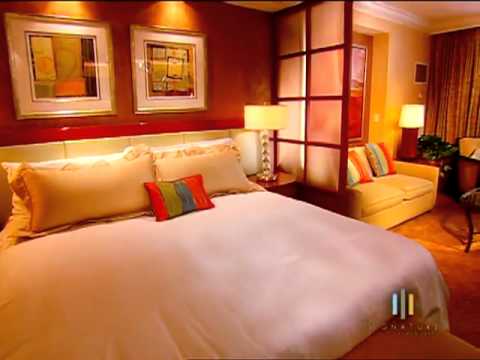 Contact Info
Signature MGM Condos Contact Info